Add Some Pastel Colors To Your Wardrobe With Some Affordable T-shirts
Posted by EDWARD ARANHA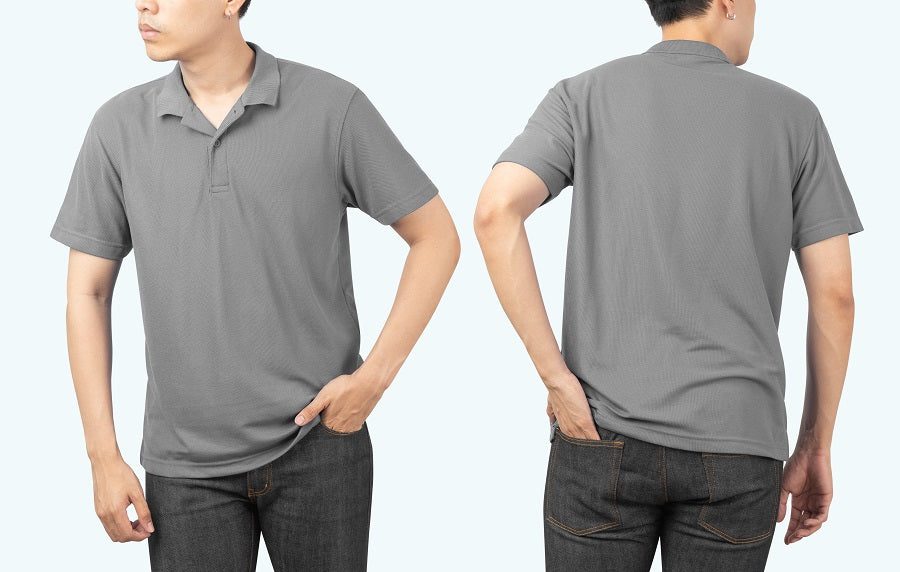 Pastel is still in trend. There is no way to deny the fact that soothing colours are people's favourites, even in 2023. Whether men or women, everyone dreams of wearing some nice material with beautiful colours as their daily outfits. T-shirts have become an essential clothing element in our wardrobe. It can be used as a casual outfit and even be paired with blazers to wear for the office. Buy a few Affordable T-shirt for men Canada to upgrade your style statement in different pastel colours and elevate your look.
Pastels are still in trend:
Here, we have shared some ideas for using pastels in your outfits. Remember these tips when you land your hands on a pastel t-shirt.
Pastel With Bright Colors
If you want to create a playful and eye-catching image of yours, you can try combining pastel colours with brighter ones.
The rule is that you take a pastel-shade T-shirt. Then select the same colour for it but in bright tones. For example, you can combine a light blue T-shirt with check red navy trousers. It will brighten up the look without overdoing it. Keep it in mind next time you are purchasing the Best t-shirts for men in USA.
Pastel Nude
Well, if you don't like brighter shades, we have another tip for you. Pastel also works well with nude colours. Cream and beige can be your best choice if you want to pick your pastel shade. These two tones are the most universal of all pastel shades. Hence, they fit well literally with any other pastel or neutral shade. You can pair them with grey tones to create a nice outfit.
Monochromatic Pastel Looks
You also can create a monochrome outfit with your pastel shade T-shirt. Choose only one pastel shade for the entire outfit. It will add a fresh touch to the outfit. In addition to that, you can add some creative details of accessories to elevate the look. It will help you instantly to attract attention. It is best to choose light pastel shades for a monochrome look.
Mix and match pastel shades.
Using pastel shades on the basis of the principle of color blocking will be a great help. Do not choose clothes with too strange cuts and designs. Selecting elements with simple straight lines is beneficial to create a soothing and impactful look.
Pastel = Minimalism
A minimalistic look is the latest trend now. When you are rushing and have no time to experiment with outfits, pick a minimal look using a pastel-shade t-shirt. Always combine pastel colours with neutral ones: black, gray and white. It's elegant and easy, for sure.
Wrapping it here:
Whenever you are planning to buy an Affordable T-shirt for men Canada, add some pastel colours to your shopping list. Bamboo Clothes is a manufacturer that deals with pastel colours in t-shirts for men and women in organic fabrics. We use bamboo cotton to create material that feels soft and irritation free. Visit our site now. Collection 2019 Sale 70% Off Title for image