Top 3 Round Neck T-Shirts You Must Add To Your Wardrobe
Posted by EDWARD ARANHA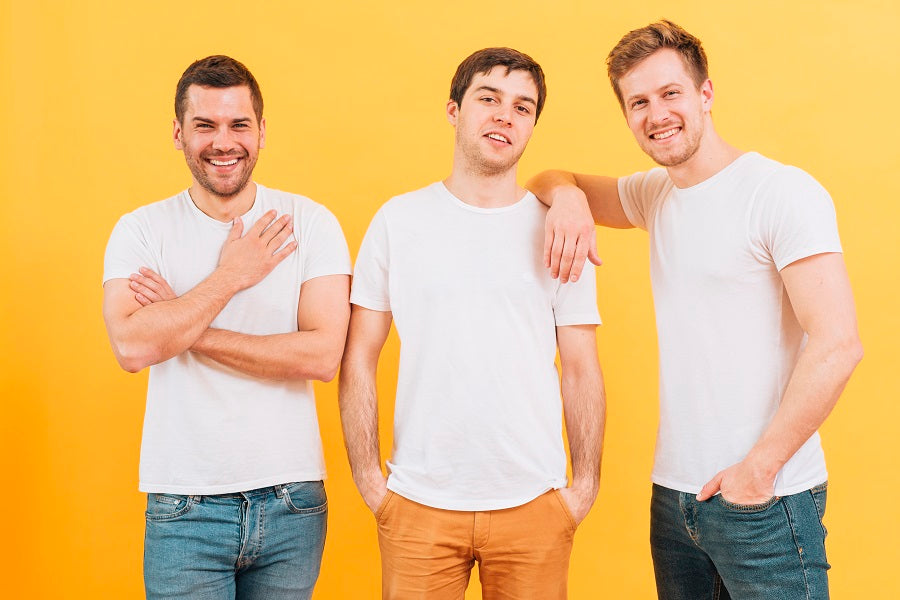 Round-neck t-shirts for men are a win-win situation. The reason of it that it can be worn everywhere. It is a classic T-shirt that can be worn anywhere and on any occasion. Most of us have these items a bunch in our closets. Round neck t-shirts are a wardrobe addition without which most of us can't imagine our closet. In a regular wardrobe, around 70% collection is just comprised of t-shirts alone. It is easy to slip into, and you can be quick to find a pair of trousers and jeans as well. That's why you must follow a rigorous routine to Buy t-shirts for men in Canada and keep adding them to your closet.
Top 3 round neck t-shirts to add to your wardrobe:
T-shirts are a popular choice of clothing. When you are looking to introduce some items to your wardrobe collection, you will need some guidance. Our list below will come to help whenever you are in a dilemma. These t-shirts are all made from super breathable and lightweight fabrics. Hence, they are also soft to the touch and leave no irritation on the skin. Beating the temperature will be easy in these T-shirts. Take a look at our selections below.
Polo T-shirt:
Having a good polo T-shirt is a must. It can come in handy whenever you are going on a casual date. For office meetings, you can simply pair it up with a blazer. You can choose to have a T-shirt that features a stripe pattern all over it. There are different colour options available on the e-commerce platform. It is made from 100% cotton material. Choose one in fine quality that has super breathable fabric and soft to the touch.
Plain cotton round neck T-shirt:
Made from cotton material, having plain T-shirts is essential to create a comfortable outfit for hot weather. These items are best to wear in the hot season when the heat is scorching to beat the blues away. The breath ability and softness of the fabric of Bamboo t-shirts for men in Canada by us will keep you comfortable all day long.
Cotton Active wear Sports T-shirt
This type of clothing item is designed to be worn when you are being active. For example, when you are playing a sport or hitting a gym, you can choose it. The fabric of the apparel, in general, has an anti-microbial finish. Manufacturers use antibacterial technology. It will keep odour at bay. Hence, you will feel fresh and fragrant all day long. You can find many colour options available in this one. The apparel also has a round neck.
Final word:
Bamboo Clothes offer these types of round-neck t-shirts at an affordable price. You can
Buy t-shirts for men in Canada 
in various colours to impress your counterpart on dates or your professional mates in some meetings. We deal in a high-quality cotton fabric derived from bamboo to make it nature-friendly. Visit our site and check through the multiple colour options available here. Collection 2019 Sale 70% Off Title for image